WOMEN'S PUBLIC LEADERSHIP NETWORK ANNOUNCES FIRST MEMBERS OF NATIONAL ADVISORY COUNCIL TO SUPPORT WOMEN SEEKING PUBLIC OFFICE ACROSS THE UNITED STATES
March 18, 2021
FOR IMMEDIATE RELEASE
Contact:
Sunita Theiss
media@womenspublicleadership.net
Tel. 404-775-5075
Atlanta, Ga. (March 18, 2021)—Women's Public Leadership Network (WPLN), a non-partisan non-profit that equips and encourages women to seek public office announced today the formation and first members of its National Advisory Council. Members will help shape WPLN's strategic vision in their respective states and act as ambassadors for our organization, supporting WPLN's efforts to equip and encourage center- and right-leaning women on their political journeys.
"I am proud to welcome the inaugural members of WPLN's National Advisory Council," said WPLN Co-Founder and President Larissa Martinez. "These women have championed efforts to train and support women seeking public office and each of them brings a wealth of experience that will be instrumental in helping WPLN carry out its mission in 2021 and beyond."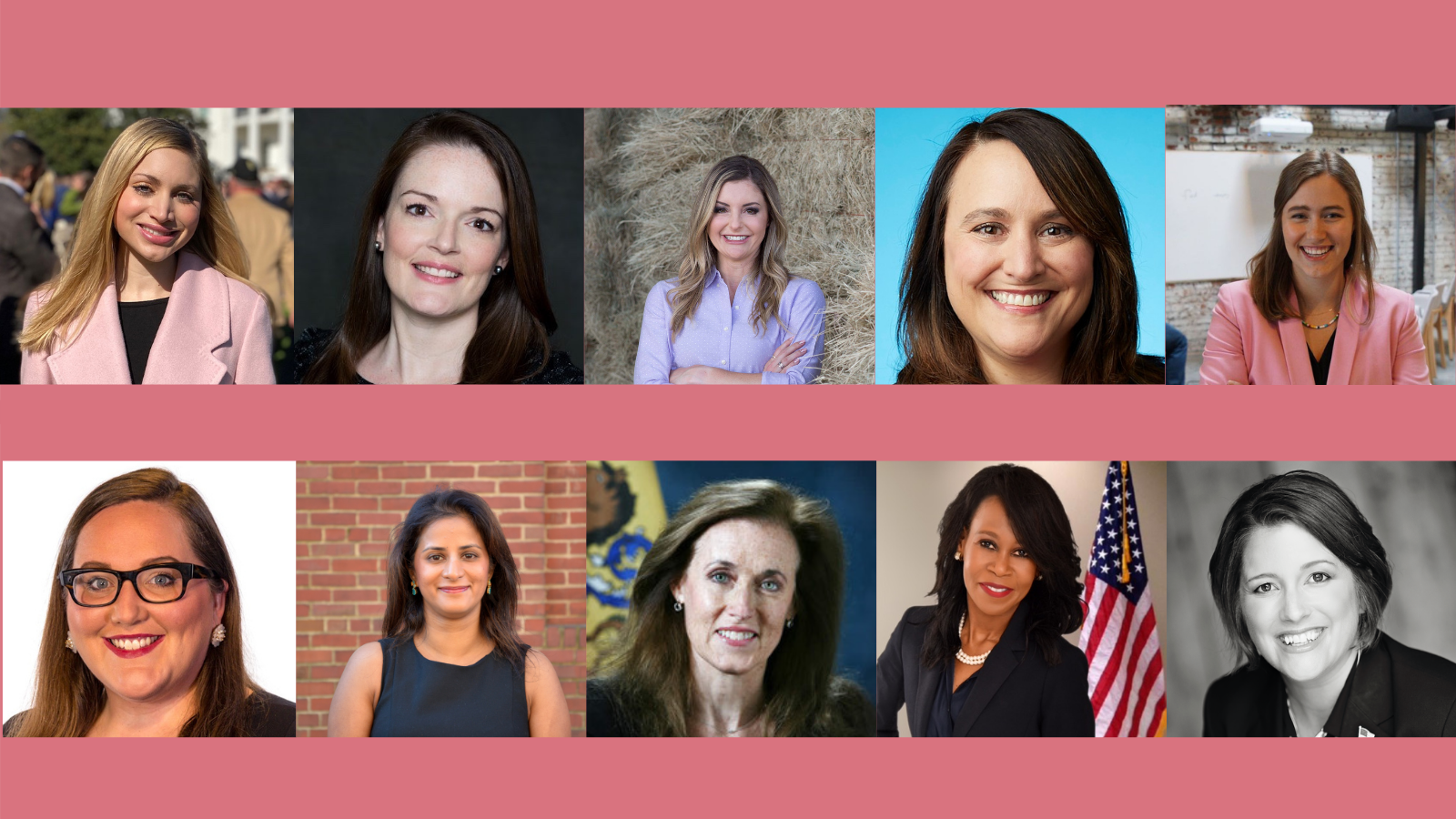 The first members of WPLN's National Advisory Council include:
Ariel Judah, Maryland: Judah currently serves as the Deputy Director of Federal Relations for Maryland Governor Larry Hogan. Throughout her career, she has demonstrated a commitment to engaging young professionals and women in the political process.


Nina Verghese, Washington, D.C.: Verghese is a principal at Locust Street Group, specializing in public affairs and grassroots engagement across the country. Her career spans a variety of political and campaign-related positions, including working for a presidential administration.


Patricia Simpson Rausch, Virginia: Rausch currently works as the Director of Career Programs at Leadership Institute. She possesses significant experience in campaigns and grassroots organizing at every level, as well as a passion for training young leaders and activists.


Regina Egea, New Jersey: Egea is President of the New Jersey-based Garden State Initiative. She previously served as New Jersey Governor Chris Christie's Chief of Staff and has served in a number of capacities in both state and local government, as well as in leadership at large corporations.

Vennia Francois, Florida: Francois is an attorney based in Central Florida. She has devoted most of her career to public service—from local and presidential campaigns to Congressional staff and county commissions. She is a consistent advocate for minorities and women in her community.

Jennifer Crall, Iowa: Crall is Director of Public Affairs at Iowa Select Farms. She has previously worked for an international non-profit supporting the development of democracy around the globe, on congressional and presidential campaigns, and as a special assistant to the United States Department of State.


Laura Kotelman, Illinois: Kotelman possesses extensive experience in both state government and the private sector, from business development and marketing to government affairs and serving as an agency Chief of Staff. She is actively involved in supporting women in Illinois to run for office, seek careers in public service, and run political campaigns.


Stephanie Sharp, Kansas: At the age of 26, Sharp was elected to the Kansas House of Representatives and served for three terms. She has dedicated her career to advising nonprofits, advocacy organizations, legislative, and local campaigns and utilizes her expertise and experience to help state and local candidates and organizations understand and track their relationship with voters.


Claire Chase, New Mexico: Chase was the youngest and first female chair of the New Mexico Oil and Gas Association. A native of New Mexico, she has spent her career advocating for business and prosperity throughout her home state.


Libby Ediger, Oklahoma: Ediger is the Executive Director at Holberton Tulsa, a cutting-edge software engineering school which equips motivated and talented people to succeed, regardless of their circumstance. She has been a consistent advocate for women and young people's roles in government.
"We are thrilled to expand our reach across the country with the support of our National Advisory Council," said WPLN Director of Programs and Partnerships Sarah Curran, "We currently offer a number of online programs and resources and have state-based training partner organizations in 10 states, and I look forward to partnering with these incredible leaders to advance this work and reduce the many barriers women face when running for office."
Additional members of WPLN's National Advisory Council will be announced later in 2021, with the aim of having representatives from every state in the country. To learn more about our National Advisory Council members, visit womenspublicleadership.net/leadership.

About Women's Public Leadership Network
Women's Public Leadership Network (WPLN) is a nonpartisan, nonprofit organization that educates, organizes, and inspires women to enter public office across the United States. We aim to mitigate barriers women face by partnering with a network of state-based organizations who identify, engage, and train women to run for elected office, obtain political appointments, and become more involved in the political process. WPLN also offers tools and opportunities designed to equip women with the knowledge and resources they need as they step up, get involved in the political process, and lead.